Explore La Crosse Visitor Guide 2020

DESIGN / ART DIRECTION

Explore La Crosse called back for a second year to work on their annual visitor guide. We kept what was working the previous year - many photos, bold colors, textures, and movement. This year we brought in new textures, linework, and alternate colors. Their brand colors were used, but also expaned upon, finding hues in the same range that were harmonious to the imagery. Feature photos were planned, scouted, and art directed.





Textures and shadows were used to create depth and dimension that appeared tangible.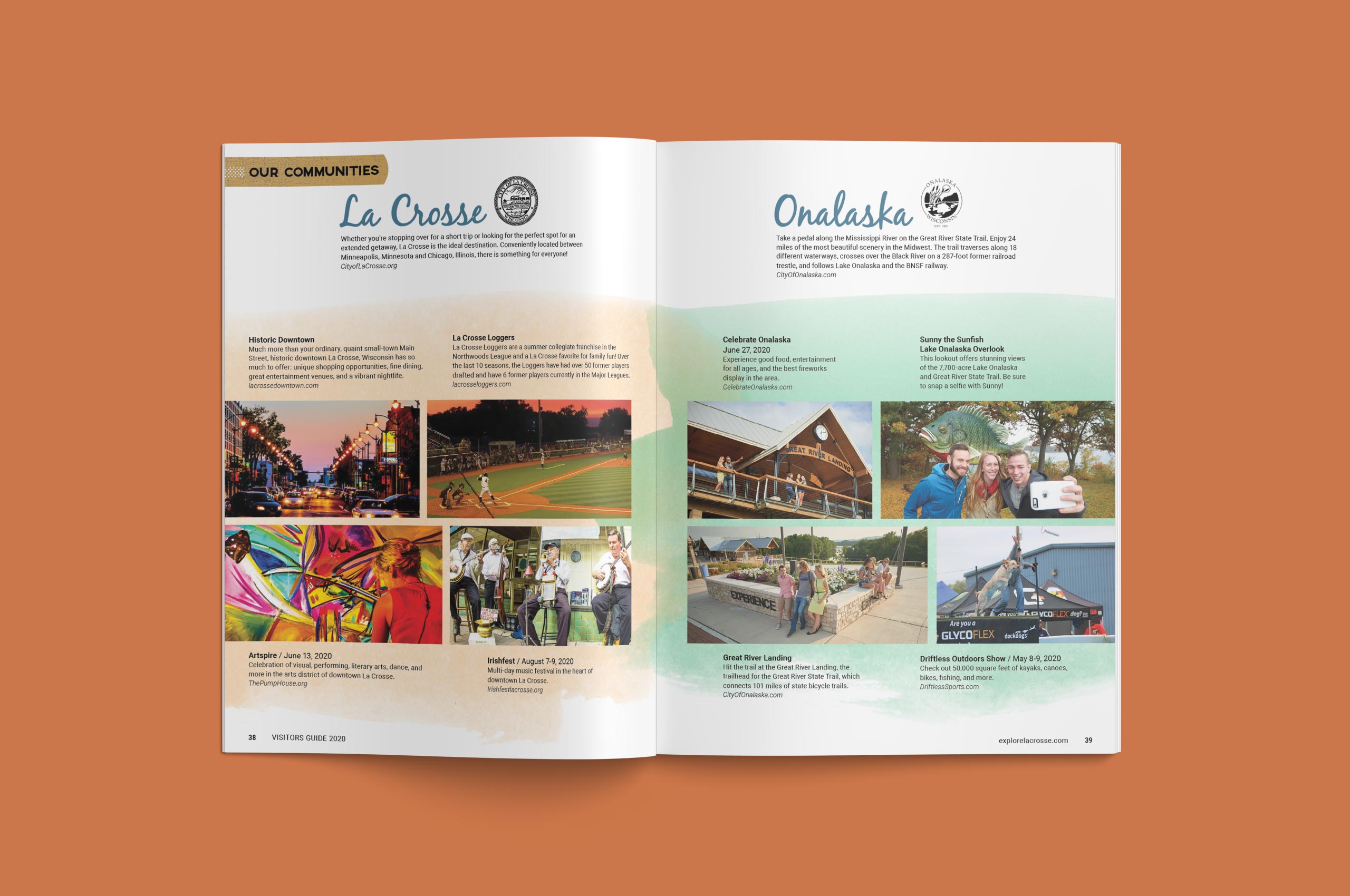 La Crosse, Wisconsin lies within the Driftless region, which was untouched by the last glacier that came through the midwest. It is defined by numerous tree covered bluffs and the Mississippi River. These six communities make up the La Crosse region. Put them together, and their background colors are symbolic of the transition of the landscape, from the river (blue) to the sandy banks (tan) to the bluffs (green) and lastly to the sky (back to blue).
The image in the background is a persons hands while at the pottery wheel. This subdued background, images layered on top of each other, lines, shapes, and overlapping text and textures create an artistic canvas to interact with.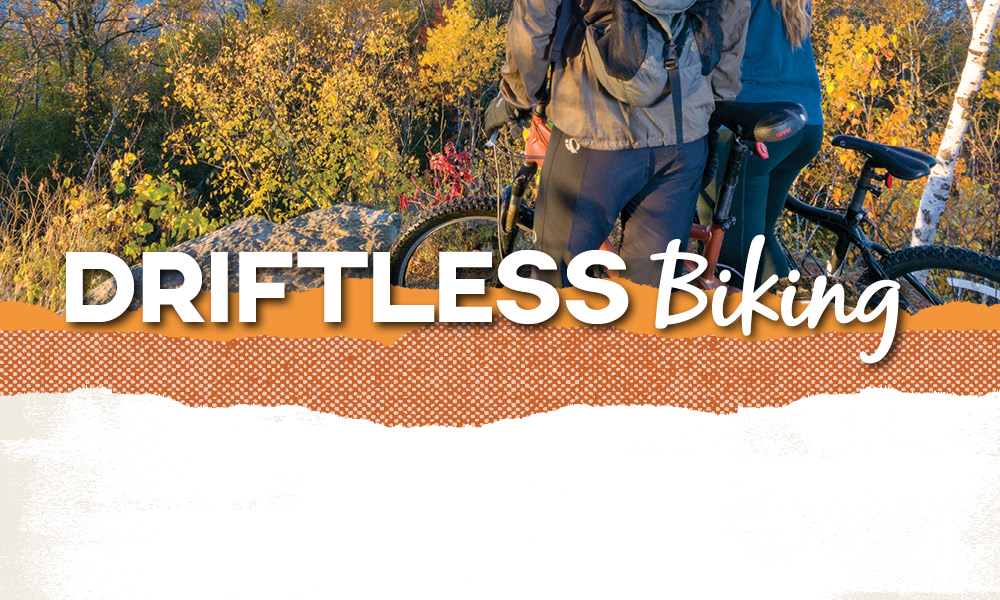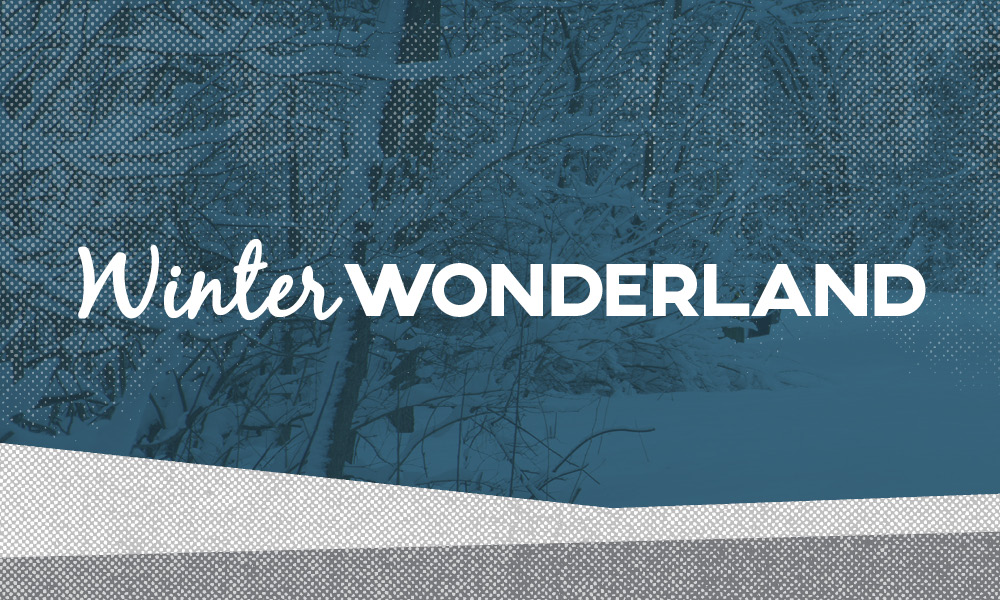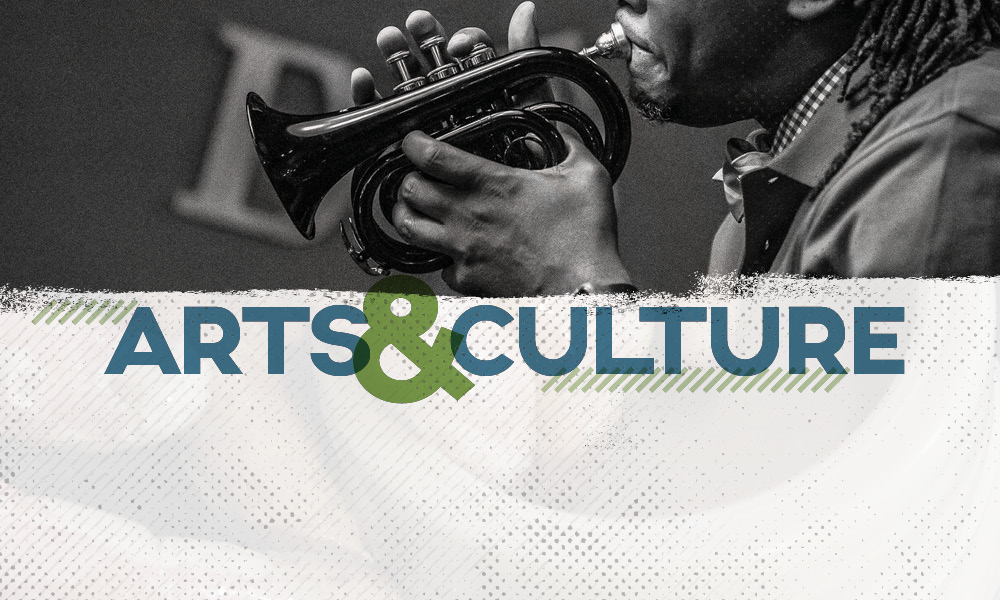 All content ©️ 2023 Cody Bartz